Could Outsourcing Reduce Your Costs?
July 26,2020 / Haroon Juma / Outsourced Services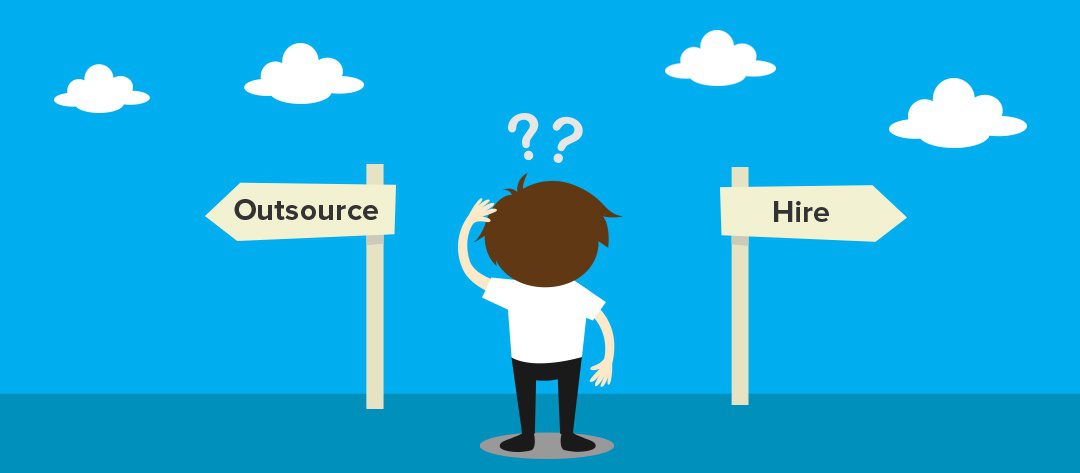 Emerging from the Covid-19 lockdown presents a number of challenges for any business, especially with the highly unpredictable pace of any economic recovery. Economic forecasts vary and it is unclear whether the recovery curve will resemble a "V" to "W" to "L" shape from best case to worst case scenarios.
Whatever scenario becomes evident, it is prudent for every company to ask similar questions and assess how they will adapt and emerge stronger to capitalise from demand when the recovery builds momentum. At this time, the following questions should be at the forefront for any business to plan into the foreseeable horizon: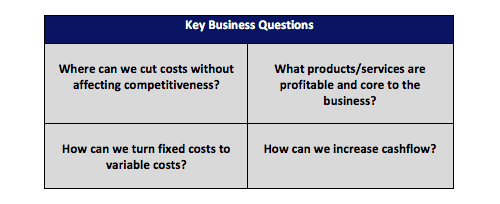 One of the solutions many businesses look at as an answer to these questions is outsourcing. This is a viable strategy for many companies and in this blog, we look at the key opportunities and considerations your business should take in working towards an outsourcing model.
What Are The Opportunities For Outsourcing?
Start by asking "what processes are core to our business".
Outsourcing can deliver benefits, especially when applied to operational processes that do not directly impact revenue or brand perception.
For many businesses, especially small and medium enterprises, internal processes affecting HR, Finance, Marketing & IT are most viable as there are a number of credible and mature supply options.
In addition, these functions are subject to:
Specialised skill sets for each function
May not core to daily revenue operations
Prone to unpredictable workloads
Fixed costs supporting these operations from direct labour costs to overheads such as office space can easily be transformed into a variable costs through an outsourcing. If one or all of these processes do impact your core cash generating operations, you should then evaluate the business case and operational impacts.
What Are The Potential Savings From Outsourcing?
Follow with asking "what is the opportunity for cost savings"
The primary driver for many companies is financial in terms of cost reduction. Although this should not be the only reason, it is a major element of the decision to outsource. Businesses opting to outsource can make savings and gain benefits in a number of ways:
Avoiding the payroll and visa costs
Avoid on-going training and management overheads
Have more security in continuity if employees leave
Gain valuable expertise from an experienced partner
As this illustration, we considered costs for a full-time accountant supporting a small company of less than AED5M per annum managing inhouse accounting versus an outsourcing contract.
For any business with finite resources, a 61% cost reduction impact over 12 months shows clear benefits to merit further progress.
The smaller the business the greater cost reduction benefits are realised, however the size of an organisation merely leads to further evaluation of the feasibility of execution of outsourcing rather than savings.
What Should Your Business Consider In Outsourcing?
Once a business case is established, you should ask "will this work for the business".
Outsourcing to the right partner should be carefully considered to minimise potential frustrations. Getting this decision wrong has far-reaching implications for your business in opportunity loss and additional risks from:
Potential compliance penalties (e.g. UAE FTA or MOHRE)
The need to transition to another option
Time lost in managing issues
These issues are inevitably an unwelcome distraction when you have better use of your time in developing the business, hence diligence and care is recommended to address the following criteria.
Assurance Through Governance, Qualified Personnel & SLAs
Delivering a consistent and reliable quality takes investment in people, processes, and operations. A good outsource partner will have invested in these areas and structured their service with clarity on:
How it will operate
How issues are managed
When you receive your service deliverables
How you receive your service deliverables
Outsourcing only works with clearly defined process with KPIs operated by trained personnel. You must have confidence that your partner is qualified, managing its delivery, and can explain how and when you will receive your service.
You will run your business on the quality and speed of their work, this should be a major consideration in your assessment and recognised accreditations provide greater comfort to quality and reliability.
Best Practice Advice
Good outsourced services can make significant enhancements to your internal operations. If your business is looking for improvements and leverage additional expertise, policies, or controls; your partner should propose best practices embedded in their delivery process to ensure your business benefits from the latest standards.
A good delivery model for your partner will account for supporting compliance obligations with best practices to improve your business meeting its legal responsibilities with opportunities to drive more internal efficiency.
Upgrade Your Platform & Processes
Technology can play a significant role in reducing costs and drive greater operational efficiency. This can be an ideal time to drive the adoption of better technology and platforms.
A good outsource partner should ideally embed IT into their service to support their delivery model. If your business does not operate any systemised internal processes or is working on aged technology, and outsourcing could accelerate this transformation.
Summary
If your business wants to reduce costs, operate in a leaner manner, add more expertise to your internal operations, or cannot justify a full-time hire, outsourcing is a viable answer. We can do it for you.
Focusing on non-cash generating operations in Finance, VAT, IT, and HRM provide the best opportunities for companies to reduce costs, bring to bear additional expertise, and allow your business to easily flex costs when demand changes.
Basing your decision on cost should not be the sole criteria. Using these key insights may help you make more informed decisions and ensure the right qualitative decisions are taken to fully realise the business benefits to your business costs and performance.
About SimplySolved
At SimplySolved, we save your time, resources, and costs. Whether you need help with Outsourced Accounting, Finance, Tax, Employee Management & Payroll, or IT. we have the expertise and solutions to help.
Subscribe to mailing list
Partner With SimplySolved
Serving over 300+ clients we know the challenges your business faces operating cost effective, compliant and efficient back office operations.
As an FTA Accredited Tax Agency with ISO 9001 Quality & 27001 Information Management Certification, we offer a quality-based approach to our services supported by dedicated team of certified professionals.
We support our clients with defined processes, platforms and expertise to deliver advisory, project and outsourced services in Accounting, Tax, Auditing, HRM & Payroll & ERP solutions. Our offerings are specially designed to meet the UAE Regulations to put you in control of your information, comply to the legislation and help you make better business decisions.
Copyright © 2023 | SimplySolved | All Rights Reserved.