Complete Solutions For Your Business
See our wide range of modular services that are designed to complement and improve your business with minimal disruption.
OUR SERVICES ARE TRUSTED BY 100's OF COMPANIES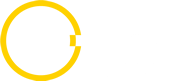 Whether you have an existing Accounting, VAT, Audit,  Corporate Tax, Employee Management & Payroll and ERP & E-Commerce Integration function operating its own system & process, or a small or medium company needing complete outsourcing services, we have the flexibility to serve your business.
Mon - Fri: 9am - 6pm, Sat - Sun: Closed
Copyright © 2023 | SimplySolved | All Rights Reserved.