Outsource Accounting & VAT Services
Cost effective ISO 9001 & 27001 Certified IFRS standards Outsource Accounting Services, VAT Registration & Corporate Tax services with full functionality cloud solution to run your business in the UAE.
As an FTA Approved Muwafaq Tax Agency Partner, our service packages comply to UAE Tax Legislative and FTA Muwafaq principals.
Our complete solution will manage your start up or small business's complete accounting Services, VAT Registration, and UAE Corporate Tax obligations. We include FTA Tax Agency professional advisory to optimise your tax obligations, free UAE VAT Registration & Corporate Tax registration and a free FTA Zoho Books or QuickBooks software license to ensure your business scales seamlessly and benefits from rich reporting insights.
We deliver a fully scalable model to operate your financial reporting and Tax obligations to provide financial insights in real time available online. Every client has supported a dedicated accountant and team of experts focused on delivering ISO 9001 & 27001 quality-certified services.
We help 100's of businesses with quality accounting services. Regardless of your industry segment, we have the experience and insight to help you manage and grow.
*Initial Consultation is FREE
Requirements
We aim to understand your requirement to setup the best reporting system and services.
Accounting & Tax
Our best practice quality processes make working with us simple and optimise your Tax obligations.
Reporting
Working through a platform ensures you have a range of real time reporting to run your business.
Quality Controlled Delivery
Our service delivery is controlled through our mobile app and portal. We ensure you have access to a team to collaborate and consistently execute your requirements.

Is my business too big or small for outsourcing our Accounting?
Your business is never too small. We specialise in supporting small and medium-sized companies across the UAE. Our services are tailored to your business.
How is our approach effective?
We operate to ISO 9001 Quality management standards and are an Approved UAE FTA Tax Agency.
Our Account Managers are trained to structure our support to best practice standards with access to additional resources
Do we specialise in certain industries?
We support 100's of clients across all UAE industry segments including tech start-ups, e-Commerce, healthcare, services, real estate, and exporting businesses. Our support is modified to support your business model and requirements.
How do you securely manage our information?
Your information is securely managed and controlled in our unique service app. We are certified to ISO 27001 Information Management standards to manage risks to all physical and digital assets.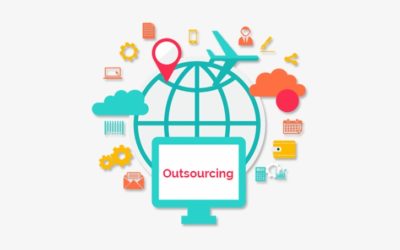 If your business is lacking expertise or controls, it's best to choose a partner with FTA Certified Accounting System when outsourcing accounting services.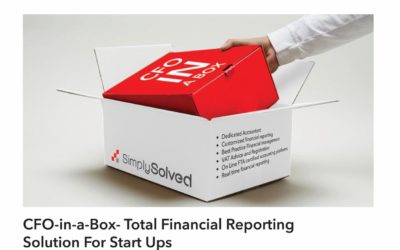 The UAE is the preferred and burgeoning regional destination for start-ups and small businesses.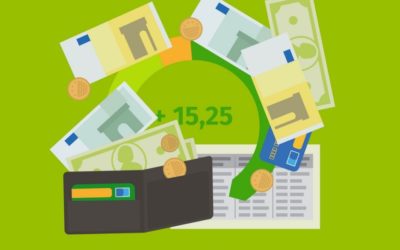 Many SMEs, especially those who are just starting a business, often overlook the management of cash coming in and out of their business. It is a common error thinking that if money is coming in, the business is performing and will have sufficient resources to pay for its purchases and expenses. Cash is key to the survival of your business and ignoring the needs for an accurate cashflow management process can lead to shocks that could cripple your business.

I left Germany many years ago to avoid all this accounting and tax stuff and now its here, too. So I found those guys and they are absolutely great. Super professional , efficient and the most important thing they treat you like a person and NOT just like a number or a case. SimplySolved cleaned up my stuff from 2018 very efficient and now we are back on track and its such a relief to deal with them. Great value for money,highly recommended and absolutely trustworthy.

SimplySolved helped us very well to reduce our VAT issues, they are providing us extremely good and proper service including a platform.

Simply Solved is pretty amazing when it comes to helping us with our VAT filling. We don't have much information with regarding to the new VAT Law of Dubai but with SimplySolved guiding us, we easily managed our VAT in no time.

SimplySolved is unbelievably helpful to our company. They always go above and beyond to provide great customer service and preparing accurate VAT reports. I will recommend SimplySolved to all businesses that need assistance in VAT compliance and reporting.

Our transactions are complex and we were unsure how to manage the new VAT rules, with SimplySolved they helped us fully comply to the FTA and submit our report with all the details available for us to understand.
Managing our business takes up most of our time and so with the additional procedures and our limited understanding of the newly introduced VAT law, we were worried until SimplySolved took on the challenge and provided us the full solution with a service we can rely on. Great customer service as well!

We would like to express our sincerest appreciation for your excellent job as our most reliable service provider related to Tax. Ever since we have signed the contract you have provided us the highest quality and better customer service. Assistive and very easy to reach personnel. We are excited to grow the level of cooperation between our organizations and looking forward to more fruitful business ahead.
Thank you.

As a medical provider, we have so many works to deal with ad VAT reporting is new to us. We needed a provider that can help us understand how to manage VAT rules and reports. SimplySolved came in and gave us the full solution to our problems. We are so impressed! It's such an excellent customer service!"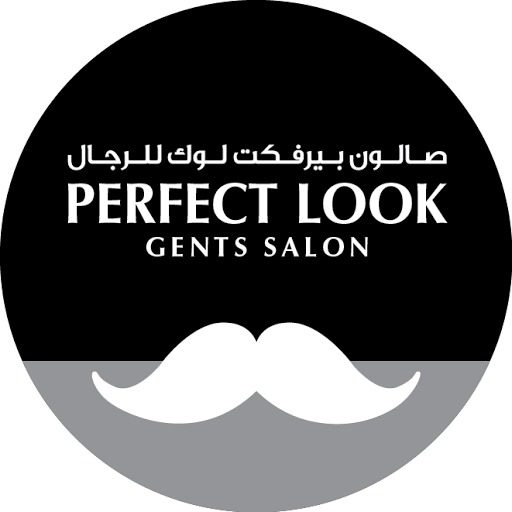 Its been a month since we have you as our Accountant here in our Salon Business, at first we are hesitant, because its a new person and new relationship to build. but we are grateful and satisfied. She is very efficient, hard working and very professional when it comes to work. She is very helpful, supportive and she guide me all the time I needed her. She is very organize and very professional in her field. at last we found you and we are now in good hand. We are so happy and have the opportunity to work with you.

In behalf of Perfect Smile Dental Center, we are very happy for the services of SimplySolved. Aside from that, all the staff is friendly and all our queries has been answered in no time. We would like to recommend Simply Solve to our networks.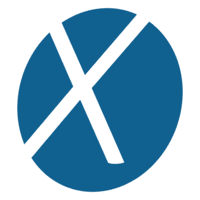 Very reliable and professional team and company, we work together since few months, and they support us on daily basis that made our daily work easy. They are managing our day to day accounting work, tax advices and financial analysis advices.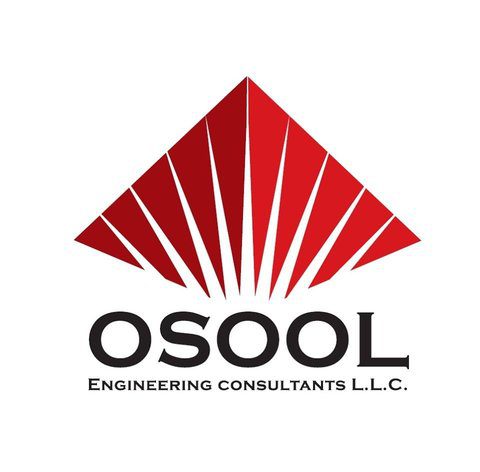 I'm having a very good experience by working with this company. They have the skills for problems solving and working professionally under pressure.
LET US SIMPLYSOLVE IT FOR YOU
Whether you have an existing Accounting, Finance, VAT, Corporate Tax, Employee Management & Payroll and ERP & E-Commerce Integration function operating its own system and process or a small company needing complete outsourcing services to businesses in the UAE, we have the flexibility to serve you to quality standards.
Mon - Fri: 9am-6pm, Sat - Sun: Closed
Copyright © 2023 | SimplySolved | All Rights Reserved.