VAT
Our experiences expand across all UAE market segments including Healthcare, Education, FreeZones, Trading, Hospitality, Construction, IT and Services
As an FTA Registered Tax Agency with client experience across all UAE market segments including Healthcare, Education, FreeZones, Trading, Hospitality, Construction, IT and Services , we have the in depth understanding and best practices to support your complete requirements.
Our consultants undertake a transactional assessment and risk analysis to each engagement to assure our advice and solution to your requirements. Whether you have a mature in-house VAT model or require a complete VAT compliance & reporting outsource, we deliver FTA compliant IT platforms and VAT expertise.
Our services and IT platforms are specifically designed to the UAE Legislation and maximise compliance whilst reducing risks and costs to your business.
Whether you are a start up seeking to register to a complex Tax Group operating an in-house VAT system, we deliver a unique blend of FTA compliant platforms and VAT expertise to deliver the most complete services to your requirements.
VAT Registration & Tax Grouping
Our qualified and experienced team has helped scores of companies to advise on their obligations and successfully register and deregister their Tax Registration Numbers.
Successful registration or with the FTA requires a thorough preparation of documentation and financial determination of your taxable supplies. Failure to provide an accurate or complete filing can lead to delays and possible administrative penalties.
LEARN MORE >>
VAT Filing
If you require assistance in preparing and filing your Tax return or validating your draft prepared return, our qualified and experienced consultants can ensure your returns are accurately submitted and comply to the current provisions to the Legislation.
LEARN MORE >>
VAT Compliance & Reporting
If you are seeking a complete solution with an FTA compliant IT platform that complements your existing accounting or ERP system, our qualified and experienced consultants can ensure your returns are accurately submitted and comply to the current provisions to the Legislation.
LEARN MORE >>
Tax Agency Services
Our qualified Tax Agents are experienced with the Legislation and Tax Procedures Law to effectively represent you to the FTA. They also have experience across several industries to apply the Legislation to your specific situation and propose the optimal advice to manage the FTA tax procedures.
LEARN MORE >>
Tax Group ServiceS
If you have challenges with  IT platforms and managing distributed finance functions to support a Group wide compliance and reporting, we can help you.
Our Tax Group service addresses more complex requirements for consolidated VAT monthly or quarterly VAT returns cycles especially of your have separate IT systems and finance teams.
LEARN MORE >>
Vat Health Check
If you operate in house VAT processes and require best practice guidance to optimise and reduce costs, we provide a 360 Health Check service to assess the effectiveness of your VAT & Accounting model, processes and IT systems. 
LEARN MORE >>
ERP Transactional Validation
If you operate an ERP or accounting platform generating a high volume of transactions to calculate your VAT report, ensuring each transaction is accurately accounting for VAT can be a challenge. Common errors include incorrect rating for VAT or mis-postings where manual selections are required in accounts payables, which inevitably lead to errors on your returns.
LEARN MORE >>
Tools & Resources
Our accounting guides and resources are designed as self-study guides to learn accounting and finance at your own pace.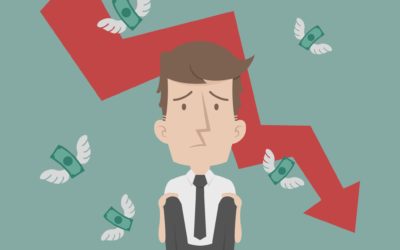 Manage Your Business In Tough Economic Conditions : What Strategies Could Be Implemented? Companies around the world are trying to come to terms with the impact the coronavirus (COVID-19) has had on their business. This unforeseen event has caused...
read more
How Retailers are Responding to Covid 19 Challenges The economic shockwaves of this outbreak are unprecedented affecting a range of industry sectors locally and globally. It is clear the lockdown and social distancing policies have hit the retail sector the hardest...
Employment Rules Resulting From COVID-19 Outbreak Since the outbreak of coronavirus (Covid-19), all employers are assessing how to best mitigate the impact to its work force employees and workplace. This has raised important concerns related to UAE...
Country Based Government Tax Measures All major economies during the current COVID-19 crisis have taken some form of action to support local economies through fiscal policies and changes to tax rate. The introduced stimulus packages have various components of which...










Contact Us
Whether you have an existing finance, HR, IT and marketing function operating its own systems and processes or a small company needing a complete outsource service, we have the flexibility to serve your business.
Office M13, Makateeb Building Sheikh Zayed Road Al Quoz 3 Dubai, PO Box 116701 United Arab Emirates
M-F: 8am-5pm, S-S: Closed
Copyright © 2019 | Simply Solved | All Rights Reserved.